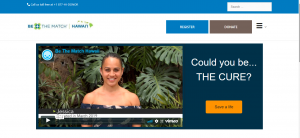 As a Catchafire volunteer, I built a new website for Be The Match Hawaii, the Hawaii Bone Marrow Donor Registry. Following recommendations from a website audit prepared by Catchafire volunteer Elizabeth Sass, I redesigned the website using Be The Match brand colours, rewrote the site's content and set up Yoast search engine optimization to meet the registry's goals of finding donors and financial donations to help support recruitment efforts. The front page features a video and photos from a key ad campaign raising awareness about the need for registry donors. A new photo gallery highlights the organization's community involvement and many accomplishments. The site is built in WordPress using the GeneratePress theme for the header and footer with the page builder Elementor for the container. The site's Media and Ads sections are templated using Advanced Custom Fields (ACF). Both Elementor and the sections created using ACF are set up to make it easy for staff to manage and update the site's content. While the website includes interactive elements such as Vimeo videos and a Facebook feed, every effort was made to optimize the site's page loading speed and performance. Throughout this experience, I greatly enjoyed working with Renee Chung, Donor Program Manager at Hawaii Bone Marrow Donor Registry. I learned a lot from Patrick Gartside, who handles the technical aspects of managing the site's hosting, a virtual machine instance on Google's Cloud Platform Compute Engine.
Type: WordPress
Tools used: Advanced Custom Fields, Catchafire, Content Writing, nonprofit, SEO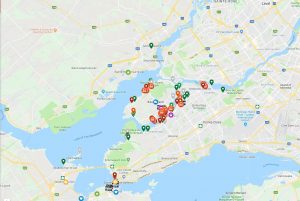 Created a Google My Maps map based on requests for volunteers that appeared in public Facebook groups including West Island Flood Volunteers and Entraide inondation Oka à Saint-Eustache. Worked with Facebook group admins and volunteers on maintaining the map, which was used in April and May to dispatch "spontaneous" (independent, civilian) volunteers where flood relief help and post-disaster assistance was needed. The map included links to resources for people affected by the floods and for people interested in helping them. It now contains historical data and has had over 40,000 views to date.
Type: Google My Maps
Tools used: Google My Maps, Facebook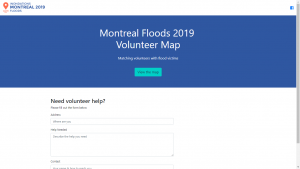 HTML page built with Bootstrap. HTML form on the page is linked to a Google form.
Type: HTML
Tools used: HTML, Bootstrap, Google Forms